When it comes to luxury watches, the band is just as important as the timepiece itself. A beautiful and high-quality watch strap can elevate the entire look of the watch, making it a true statement piece that reflects the wearer's personal style. That's why custom watch straps have become increasingly popular in recent years. Handmade and bespoke, these straps offer a level of craftsmanship and individuality that simply cannot be found with mass-produced bands.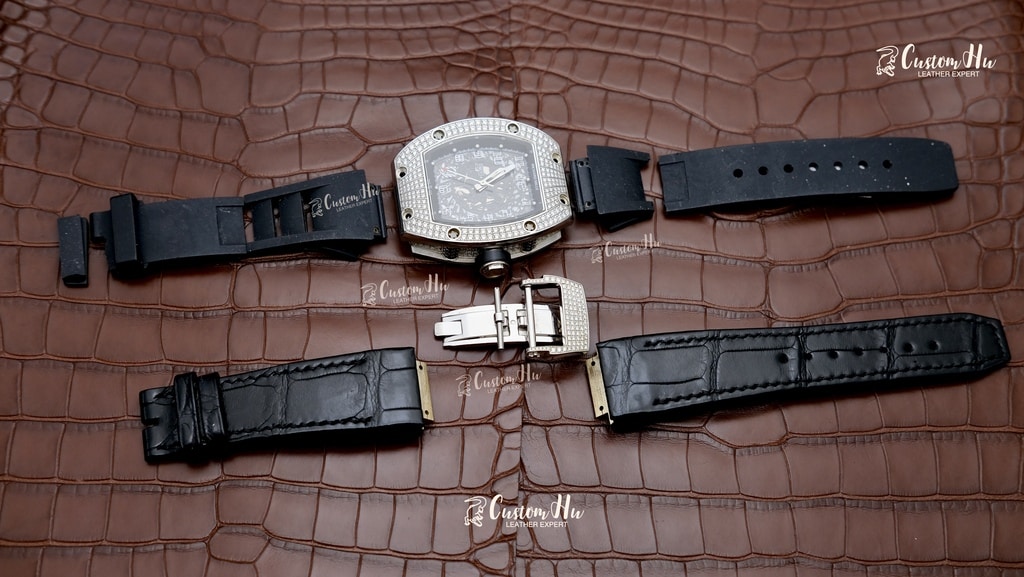 One of the most popular types of custom watch straps is the handmade luxury watchband. These bands are crafted from premium materials, such as high-grade leather, exotic animal skins, or even precious metals. Each strap is made to order, ensuring that it fits the wearer's wrist perfectly and complements the design of their watch. But what makes a handmade luxury watchband so special?
First and foremost, a handmade luxury watchband is a work of art. Each strap is crafted by skilled artisans who have a passion for their craft and a deep understanding of the materials they work with. They pay attention to every detail, from the stitching to the finish, to create a band that is not only functional but also beautiful. The result is a strap that is unique, luxurious, and of the highest quality.
Another advantage of a handmade luxury watchband is that it is truly one-of-a-kind. When you order a custom strap, you have the opportunity to choose the type of leather, the color, the stitching, and even the buckle. This means that you can create a strap that perfectly matches your personal style and the design of your watch. You won't find another strap like it anywhere else.
they are also much more durable and long-lasting. They are made from the finest materials and crafted with care, ensuring that they will stand the test of time. And because they are custom-made, they are a reflection of your personal style and taste, making them a truly timeless accessory.
Finally, a handmade luxury watchband is also a statement piece. It adds a touch of elegance and sophistication to any outfit, whether you're wearing it with a business suit or a casual outfit. It's a subtle way to show off your personal style and appreciation for the finer things in life. And because it is custom-made, it is a true reflection of your individuality and unique taste.
In conclusion, a handmade luxury watchband is a beautiful and practical investment for any watch enthusiast.It offers the perfect combination of craftsmanship, individuality, and durability, making it a true work of art that will last for years to come. So if you want to take your luxury watch to the next level, consider investing in a custom-made strap that is as unique and stylish as you are.