Nowadays, young people like to have more than one watch on their wrists, and a watch on the wrist is not only a symbol of maturity and stability, but also more of an ornament to fit the temperament of young people. Now many watches will appear cracks and scratches after a period of time because of various scenarios, and they will not look so fashionable and beautiful Ebel watch leather strap
A friend bought a piece of Ebel watch, the design is really beautiful beautiful, especially in line with the current young people, classic design and cutting-edge trends complement each other, of course, Ebel watch with high-tech and design to create this art and construction of the perfect watch, look, indeed, can leave a deep imprint in people's hearts.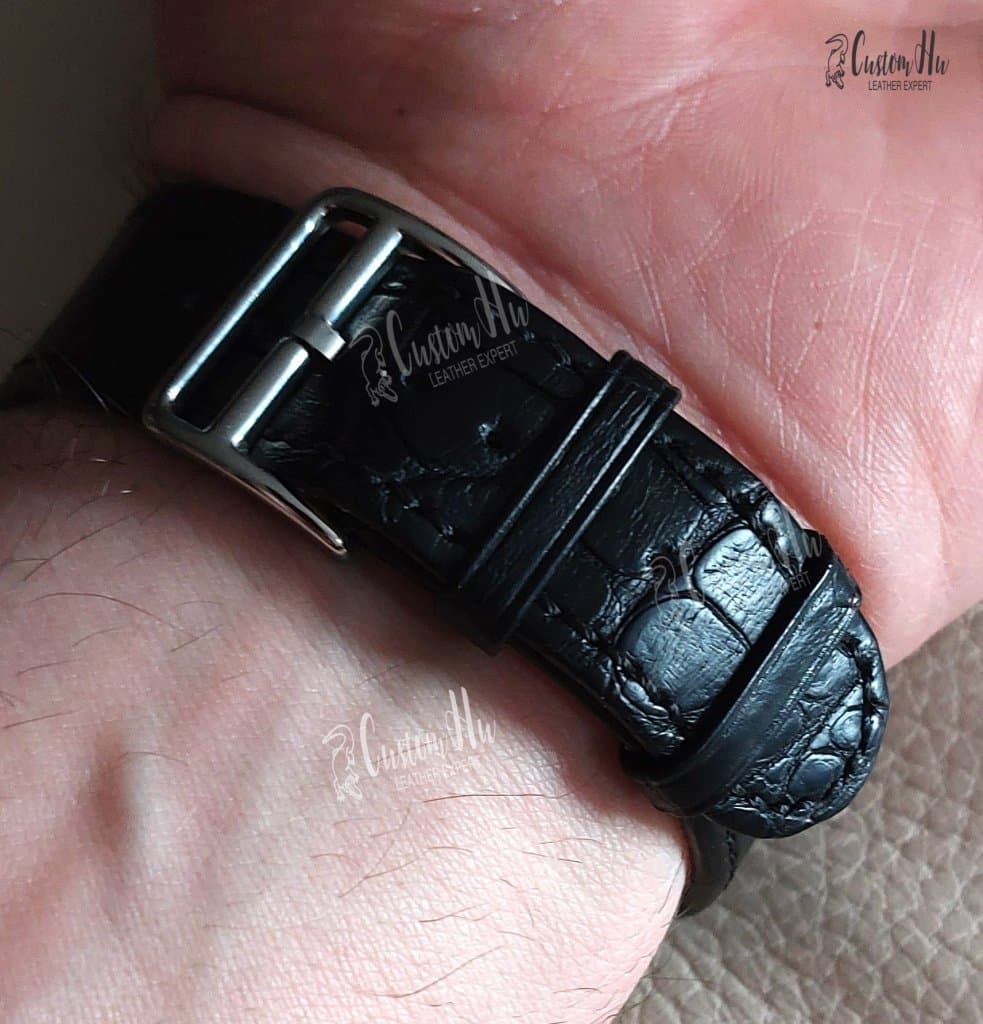 My friend since the purchase of simply treat him as the heart of the baby, wash your hands for fear of getting wet, but also in advance to take down, sleep for fear of dreaming where accidentally touched, but also to take her off. In short, is the former careful million careful, or a careless, touched a nail on, and then deeply the watch strap scratched. No matter how you look at it, there is always a mark on it. Out and about, before it is from time to time to show a hand to let people see, now is from time to time pull a sleeve, afraid of people see. The heart is quite distressed.
I saw it one day and talked about the watch, and then he told me his struggle, I suggested that he change the strap soon? If you want to change the strap, you can choose ebel leather strap, the material is crocodile, there are two specifications to choose, one is the size width: 22x20mm and 23x20mm, a total of two width specifications, length: 120x80mm, the strap is fixed on the screw, the spacing 18 mm.
Both specifications of the strap can perfectly match his Ebel watch, and the price is also very cost-effective, cost-effective, after wearing, and the original new strap no difference, the material is also very good, very comfortable to wear, unlike other brands of straps, wear time and odor, really the more wear the worse mood, and even some wear will also appear allergic symptoms. My friend since the change of Ebel watch leather strap, seems to have changed back to the confidence, see people, from time to time will raise the wrist again.
If your Ebel watch strap is old or worn out, then this ebel crocodile leather strap is worthy of a replacement!
Product link:https://www.customhu.com/product-category/ebel-1911-btr/