The Bvlgari Octo Collection and Leather Straps
Bulgari is one of the most well-known watch brands in the world. Bulgari has been producing luxury watches for more than a century and its history is deeply rooted in Italy. Since the company was founded by Greek Sotirios Boulgaris in 1884, Bulgari has always been associated with Italian design codes and Swiss watchmaking skills.
The most recent addition to the Bulgari watch family, the Octo has already become an icon. The launch of this timepiece marks a new chapter in the legacy of Bulgari. The Octo is set apart from other models with its innovative features such as a patented crown system and a three-layer dial which allows for easy reading of elapsed minutes.
From the moment it was first introduced, the Bulgari Octo watch has been met with worldwide attention and interest. Pieced together by some of the most skilled watchmakers in the world, this timepiece is renowned for not only its design and technical achievements but also its amazing world records.
The Bulgari Octo is a perfect example of how this was done by displaying its boldand luxurious personality while still showcasing a mastery of mechanical craftsmanship.
Bulgari Octo Watches Collection
Bulgari has been making waves in the watch world. Their fusion of minimalist design and absolute technicality has been their trademark since day one.
This iconic and innovative watch company is known for its unorthodox design and complex movements of watches. The Bulgari Octo range is nothing short of the ideal selection when it comes to a beautiful watch product. The Octo watches have been designed specifically for men who want something unconventional or brave.
First unveiled in 2012 with its iconic eight-sided case rooted in Bulgari's heritage, the watch quickly set the tone for subsequent lines with three different expressions: Octo L'Originale, Octo Finissimo, and Octo Roma.
From its bold style to its impeccable construction and exquisite detailing, the Octo watch showcases an intense sense of Italian-inspired style that is sure to turn heads.
Octo L'Originale – Return to the Origins
Octo L'Originale is the first Octo watch. It represents the origins of the Octo line and the very essence of its design. The Octo L'Originale is a timeless, elegant, and luxurious timepiece that will always be in style.
The Octo L'Originale features a Swiss chronograph movement with a power reserve of 45 hours, which is the longest power reserve for an automatic watch in its category. It also includes a date window at 3 o'clock and an exhibition case back that showcases its beautiful movement.
Hovering around the architectural character of an impossibly complex 110-facet case, the watch presents an elegant idea with a contemporary and masculine twist – from more understated and lightweight exteriors to stylish looks and luxurious renditions.
Octo Roma – Roman Style
As a natural and logical extension of the Octo collection, we are very excited to announce that the cutting-edge Octo Roma will be available for purchase soon.
Octo Roma is a new brand with a fresh take on the eternal Roman style, which strikes a different attitude with each of its looks.
It is a departure from the usual edginess but still maintains an innovative appeal with its smooth shape and luxurious leather materials.
Chic, luxurious and sophisticated, Octo Roma is a symbol of discreet luxury in the sparkling city of Rome. It offers a distinctive take on curvaceous round and squared shapes to create a timepiece that is highly contemporary for its measured design aesthetics.
The Bulgari Octo Finissimo Ultra
With a watch case that is 1.80mm-thick, the Bulgari Octo Finissimo Ultra model is currently the thinnest mechanical watch in the world, which sets a new threshold for future technology and engineering breakthroughs.
This ultra-slim watch has many features like an automatic movement and self-winding system, which can be viewed through the sapphire crystal case back.
The Bulgari Octo Finissimo Ultra watch is a rare breed as it features a metal bracelet that is an ultra-thin width, making it stand out from the already high-quality and well-made watches in the segment
The bracelet that is a part of Bulgari's Octo Finissimus Ultra watch collection is made up of remarkably thin pieces of sandblasted titanium. To go with the ultra-thin case that makes up the majority of this piece, the bracelet also had to be specifically designed in a way that would complement the design and size. The average luxury watch's metal bracelet, on the other hand, is much thicker than this entire Bulgari bracelet.
The CustomHu's Leather Straps – The Best Fit for the Bulgari Octo Collection
The perfect accessory for your Bulgari watch, the 30mm Bvlgari Octo leather strap from CustomHu is an exquisite piece of craftsmanship. A high-quality, alligator leather strap with a buckle that matches the finishing of your watch, this strap offers a sophisticated touch to any look.
When it comes time to replace your watch strap, you'll want to know that your new strap is made with the best quality leather available. We insist on using only the finest French-tanned alligator leather. This strap will not only look great on your wrist, it'll feel great too.
The Bulgari Octo strap is handmade from genuine alligator leather and features a beautiful, aged silver buckle with a convenient quick-release mechanism. They are perfectly compatible with the Bulgari Octo watch and come in a variety of colors.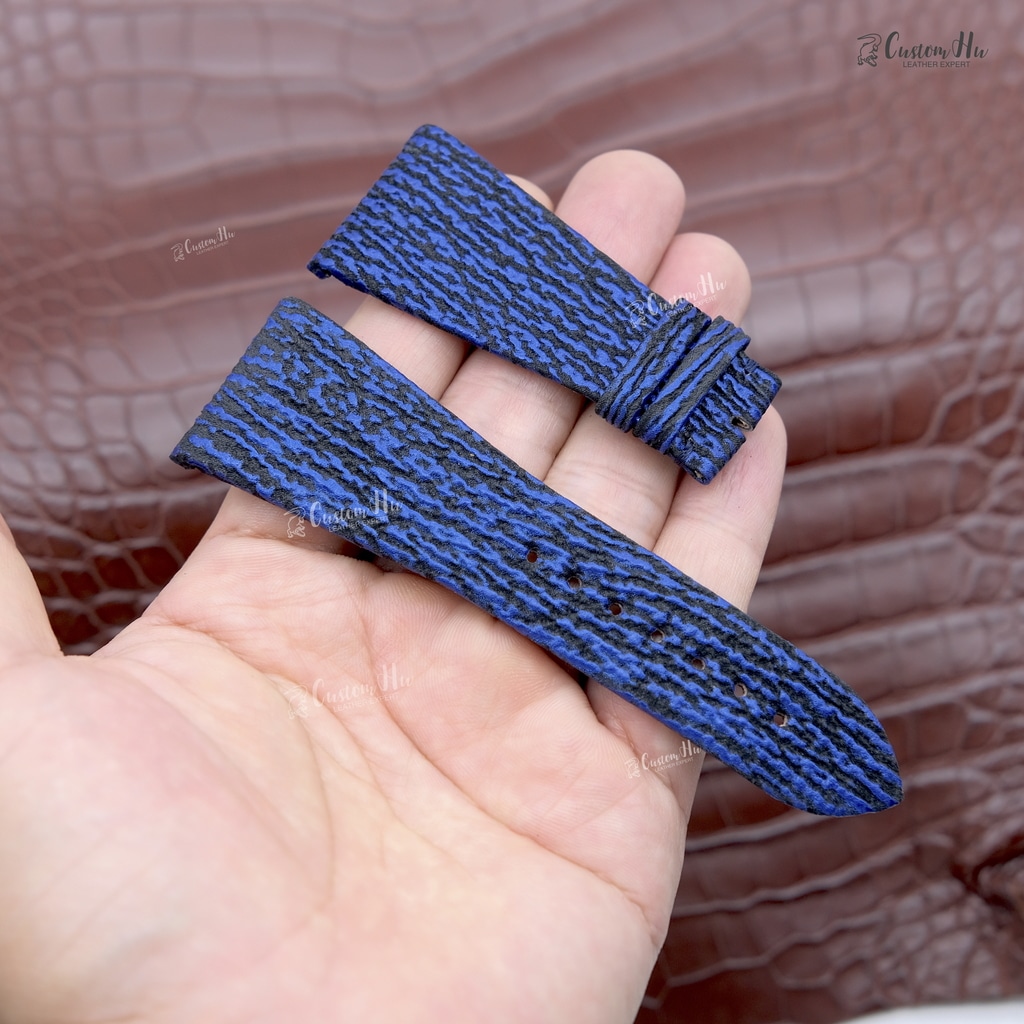 The Bulgari Octo leather straps are designed to be functional, durable, and timeless. Each personalized strap can be made to fit your own taste and ensures the perfect fit for your wrist.
Whether you're looking for something to dress up your everyday watch with a touch of luxury or want a high-end strap to spruce up your favorite timepiece, we've got you covered with our large selection of high-quality leather straps.
Final Thoughts
The CustomHu's watch strap is the perfect companion for your Bulgari Octo watches. Luxury, precision, and protection mixed with a classic look make this strap your go-to for any occasion. Perfect for those with an active lifestyle looking to protect their investment in a timepiece.
Find your own style of wearable artwork with our array of color and texture selections for any occasion. The Octo personalized watch strap is designed to fit any watch, old or new, and all straps are interchangeable.
Do you like to change your fashion on daily bases? Now you can change your strap to the color and texture that suits your mood. Don't want to break the bank? Use our affordable straps for your Bulgari Octo watch today.
Product link:https://www.customhu.com/product-category/bvlgari-strap/